Drinking & Dining in Bright
From cosy cafes to hatted restaurants there's culinary dining aplenty here in Bright. Boasting great quality produce and genuine hospitality you'll be spoilt for choice - enjoy!
Bright Berry Farm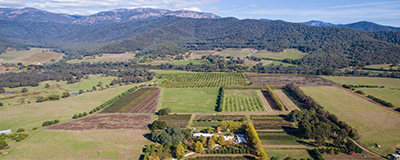 A mix produce farm, located in Porepunkah, growing nuts and fruit that tastes just like they used to! It's here you can enjoy, owners Colin and Lorraine's homemade jams, syrups, ice cream wines and more.
6300 Great Alpine Rd, Porepunkah VIC 3740

Feathertop Winery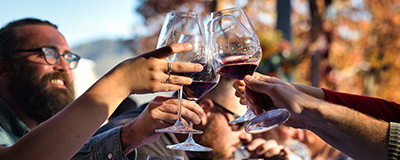 Situated just outside of Bright in north east Victoria and to the north of the magnificent Mt Feathertop, the family owned and operated vineyard is renowned for making hand-crafted cool climate wines.
6619 Great Alpine Rd, Porepunkah VIC 3740

Punkah Pantry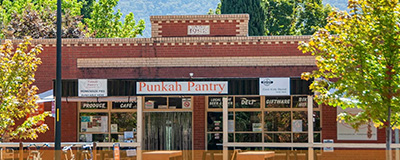 Punkah Pantry offer locally made coffee, cake and their our own range of homemade pies and sausage rolls. Visit the store for a wide range of locally made produce, wines, beers and ciders.
3 Nicholson Street, Porepunkah VIC 3740

Gapsted Wines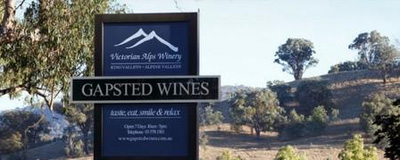 Gapsted Wines is situated in the heart of the King and Alpine Valleys within Victoria's High Country in Australia. A team of wine industry professionals are commited to producing wines of distinction and quality.
3897 Great Alpine Rd, Myrtleford VIC 3737
Brown Brothers Winery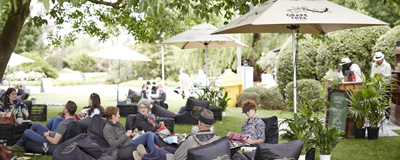 Located in the King Valley's Gormet hub of Milawa, Brown Bothers Winery brings together over 130 years of family winemaking, delicious local produce, and a relaxed atmosphere for the whole family to enjoy.
239 Milawa-Bobinawarrah Road, Milawa VIC 3678
Bright Brewery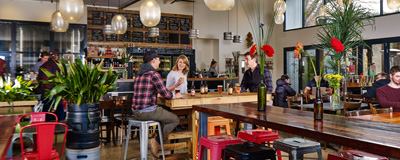 An independent, family-owned craft brewery, bar and restaurant located on the banks of the Ovens River, in the heart of Bright. The beer here is uniquely brewed using local alpine water.
121 Great Alpine Rd, Bright VIC 3741
Sole e Luna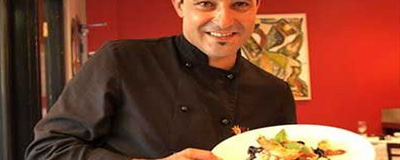 An Italian Restaurant in the heart of Bright, serving modern Italian dishes with a twist. You can savor the tastes of everyday Italian favorites and a few new takes on the classics too!
106 Gavan St, Bright VIC 3741
Ringer Reef Winery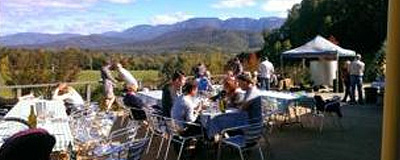 Ringer Reef Winery is a small vineyard and winery in Porepunkah which is owned and operated by Bruce and Annette Holm. Located just six kilometers from Bright at the base of Mount Buffalo.
6835 Great Alpine Rd, Porepunkah VIC 3740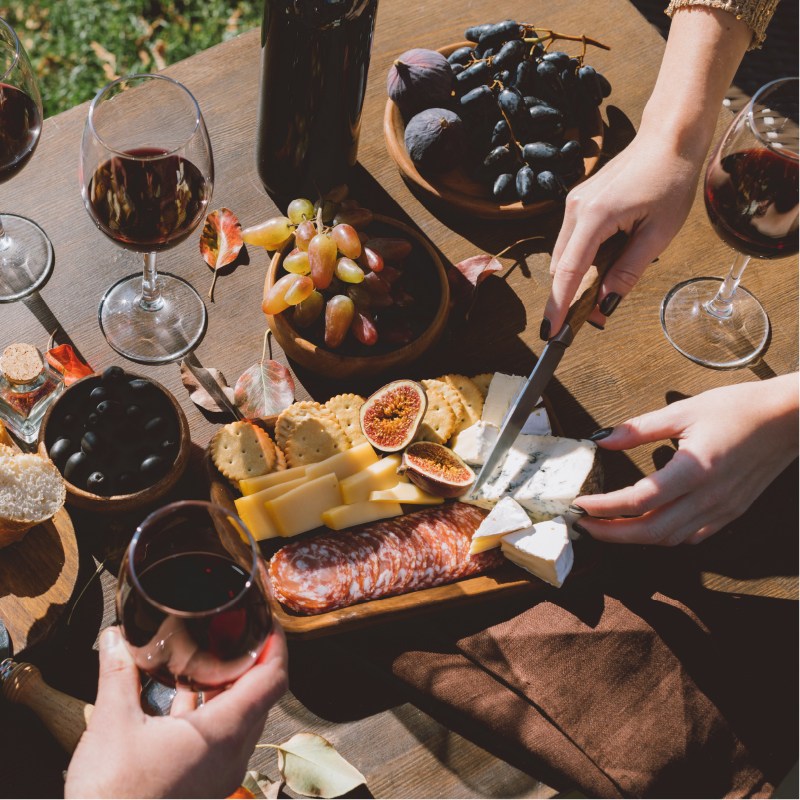 Along with its sweeping vistas and outdoor adventures, Bright also offers a plentiful cafe culture and late-night food scene. Whether you're looking for a cosy drink by the fire or a nutritious meal before hitting the slopes, you'll find a wealth of great cafes, casual eateries and fine dining options here in Bright.
If you're looking for a watering hole with all the charm you'd expect from country Victoria, then you've come to the right place! Enjoy a drink with the locals, there are so many historic venues here to choose from - We've even got our own craft beer, uniquely brewed with Bright's crisp alpine water.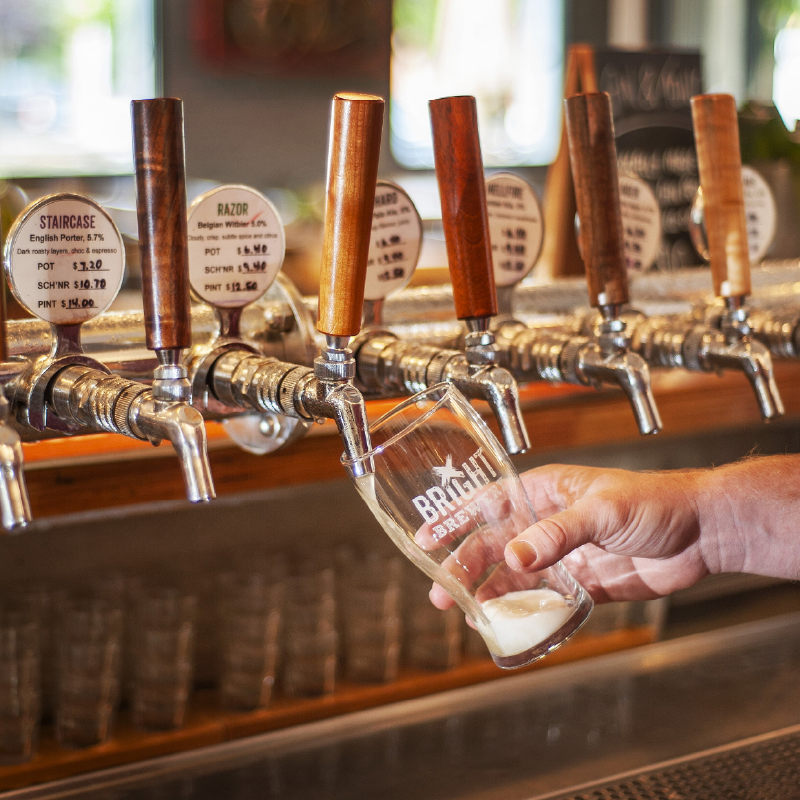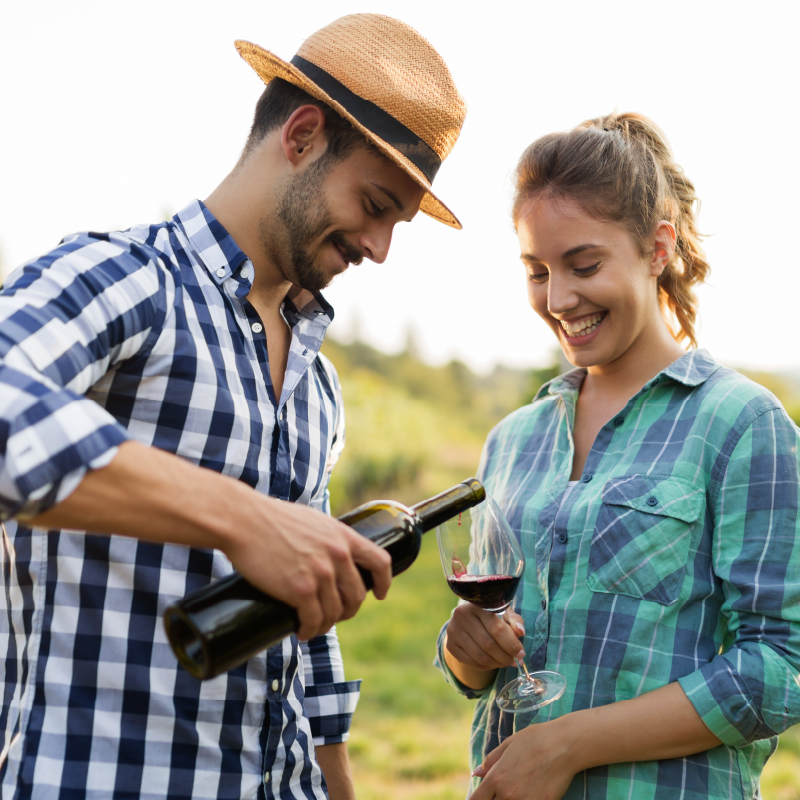 We have more than 20 wineries in the Bright region, where you can sample premium cool climate wines from the picturesque Alpine Valley region. From the renowned Brown Brothers Cellar Door to Gapsted Estate and Ringer Reef Wines. Accessible by bike, car or bus - there are so many to explore!