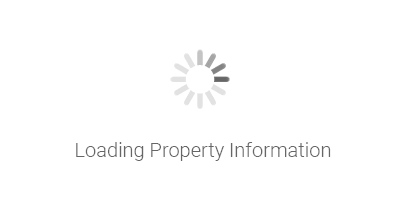 About
Gorgeous studio located in secluded space - on the river and close to town. Open and expansive, this studio has it all, just minutes from the town centre, but a million miles away....are you ready for an overdose of relaxation?
Absolutely stunning open plan studio apartment, ideal for a couple wanting a romantic getaway.
Beautifully furnished and with the feel of luxury, this Studio is exactly as its namesake.....Soft, fluffy and delicious. The moment you step inside you will instantly be transported into the realm of relaxation, listen to the sounds of the river...Just a few steps away. Completely surrounded in nature, the studio is a million miles away and still only a few minutes walk to the hub of Bright.
Whilst this studio is private, it is connected to the main residence*
WIFI: Whilst we do anticipate WIFI will be available during your stay, it is not guaranteed. WIFI availability is dependent on the network provider.
Bright Escapes will not be held accountable for network errors.
Looking for something to do while you are in Bright? Visit https://www.3741adventures.com.au/about
Please note this property is not pet friendly
Cleaning Policy
For any cleaning issues, we ask that you report any concern with 24hrs of arrival to the office.
Our office hours are Monday to Friday 9am to 5pm.
For weekends, please report any issues to our afterhours mobile 0419 846 586 with 24hrs of arrival.
We will require photo evidence to support any claim.
Read more
AMENITIES
Air Conditioning
Air Conditioning Reverse Cycle
Bathroom
Firepit
Furniture Outdoor
Garden Area
Gas BBQ
Linen
Parking
Shower
Television
Toaster
Wi-Fi
Type
Location
7 Spion Kopje Road, Bright VIC 3741
Map View
Reviews
Autumn escape

Bethany Morris

April 27th, 2023

Such a comfortable and blissful stay for me and my partner. Had an amazing location. The only thing it could have probably done with is some foil and glad wrap. Overall, was amazing and would highly recommend.

Clean, modern, great location

Fiona

May 7th, 2021

This is such a little gem. We loved our short stay here and loved everything about it. Every detail was thought of and it's in a perfect location to town. We'll definitely be back.

Great spot

Ricardo

March 14th, 2021

Well located and a short distance from the Brewery. A nice 5 minutes walk along the river gets you in town. The Studio was nice, clean, tidy and comfortable. Definitely recommend this place to anyone qnd if possible will return.

Good weekend trip

Philippa

February 7th, 2021

Great spot for a couple visiting bright and surrounding suburbs for a weekend. Large bed, small kitchen and cute outdoor area was all we needed.

Great comfort

Chris

June 27th, 2020

Excellent location with access to short river walk into town. Warm, neat and tidy studio. Will definitely be back.

Quiet and Convenient Location

Marion

May 4th, 2019

The property is only about a ten minute walk to the town centre. The studio was just the right size for my husband and I. Well equipped,everything thought of. Our only complaint was having one towel each for the four nights we were there,especially since the weather was wet. The garden is very beautiful, hopefully next time we visit the weather will be kinder and allow us to sit outside and enjoy it.

Lovely quiet location

Karl

January 29th, 2019

Excellent accommodation for a couple. Quiet, clean, tidy & roomy. It is just a studio though, so one room with bathroom and small kitchenette - no stove/cooktop.