Rail Trail Cottage – BRIGHT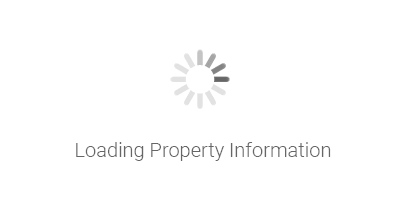 About
A cosy 2 bedroom home just 10 minutes walk to cafes, shops and Ovens River.
A cosy 2 bedroom home just 10 minutes walk to cafes, shops and Ovens River.
Rail Trail Cottage is a comfortable and cosy two bedroom home, an easy 10 minute walk or even shorter bike ride to cafe's, shops and the gorgeous Ovens River. Walk through the back gate and you'll find yourself standing right on the fabulous Murray to Mountains Rail Trail, making it an ideal holiday base for both families and cycling enthusiasts. A private and peaceful garden setting provides ample shade in summer and sunshine and warmth in winter. The open plan living, dining and kitchen area is complete with highly efficient reverse cycle air conditioning as well as the glowing ambience of the slow combustion wood fire during winter. In the lounge you will find a large couch and recliner to relax on after a busy day in Bright. You'll be delighted with the well equipped kitchen, complete with pod style coffee machine, ice making fridge with gas BBQ and outdoor setting on the covered deck.
The main bedroom has a queen size bed and the other bedroom is set up with a queen bed with both rooms opening onto an east facing verandah. All linen is provided and guests have use of full laundry including washing machine and dryer. Hair dryer and iron also included.
The grounds provide plenty of space to kick a ball, play some boules or simply kick back and relax.
There is lockable bike storage shed out the back with easy access to the Rail Trail.
PLEASE NOTE: You will need to notify Bright Escapes if bringing a pet as a fee of $50.00 per pet will apply.
Dogs cannot be left unattended at the property *.
No Small dogs, fencing is not secure, so dogs need to be secured.
Property has WIFI.
Find us on Facebook for the latest updates.
WIFI: Whilst we do anticipate WIFI will be available during your stay, it is not guaranteed. WIFI availability is dependent on the network provider.
Bright Escapes will not be held accountable for network errors.
House Layout
Bedroom 1 - Queen Bed
Bedroom 2 - Queen bed
PLEASE NOTE: You will need to notify Bright Escapes if bringing a pet as a flat fee of $60.00 will apply.
Cleaning Policy
For any cleaning issues, we ask that you report any concern with 24hrs of arrival to the office.
Our office hours are Monday to Friday 9am to 5pm.
For weekends, please report any issues to our afterhours mobile 0419 846 586 with 24hrs of arrival.
We will require photo evidence to support any claim.
Read more
AMENITIES
Air Conditioning
Bathroom
Ceiling Fans
Child Friendly
Electric Blanket
Fireplace
Furniture Outdoor
Laundry
Linen
Lounge
Oven
Parking
Pets Welcome: A pet fee will apply
Porch/Deck
Refrigerator
Shower
Toaster
Washing Machine
Wi-Fi
Type
Bright
House
Pets Friendly
Location
57 Walkers Lane, Bright VIC 3741
Map View
Reviews
Lovely cottage

Jennifer Pemberton

May 15th, 2023

We really enjoyed our week at Rail Trail Cottage. It had everything we needed and was very comfortable.

Royal Trail Cottage

Irena Kagan

May 2nd, 2023

We really enjoyed our 6 nights stay in the cottage. The cottage is fully equipped to stay longer periods, comfortable beds, big fridge with filtered water, spacious bathroom, good internet and also connected to Netflix. The highlight of the house is backyard! We loved sitting on the deck having breakfast and watching beautiful trees. The only thing I would recommend to the owner of the cottage to get rid of coffee table in the living area, it's too big for the room and has sharp edges.

Perfect accommodation!

Craig MacGregor

December 14th, 2021

The property is in a great location, very handy to the bike path, town and the river. It is very quiet area and it's great to relax in the large garden.

Location, location, location

Bronwyn Curtis

November 22nd, 2021

Fantastic cosy home with easy rail trail access to either Bright or Porepunkah by bike or foot. Loved the decking both front and rear to enjoy the lush garden and mountain views. Will definitely be back!

Location, location, location

Bronwyn Curtis

November 21st, 2021

Fantastic base for easy access by bike or foot into Bright or Porepunkah wth the Rail Trail right at the back door. Neat, cosy home with all amenities. Loved the decking both front and rear for outdoor enjoyment. Will definitely come again.

Love, love, loved it!

Debbie

January 5th, 2021

This was the perfect little cottage for our family. Very comfortable with a well equipped kitchen and lots of places to relax, with front and back decks. Our dog absolutely loved the garden and our kids even camped out in the back garden for a couple of nights, for the first time ever! We loved the access to the rail trail, it was a lovely and quiet location and just a gorgeous setting. The wifi password was incorrect and despite ringing up for a new one, it still didn't work, so we gave up on that. The newly renovated bathroom and laundry is fantastic and the whole place was very clean and had lots of thoughtful extras. This was a great find and we will most definitely be back!

Perfect in every way

Kim

December 9th, 2020

As Mary Poppins once said: "Perfect in every way". All the home comforts, beautiful property, rail trail on your doorstep. Definitely returning.

Cozy and warm on a cold night

Darron

June 13th, 2020

Loved the wood heater. Very clean and well equipped place. Will return one day

Awesome

dave

January 29th, 2020

Loved the location the gardens the home and the outdoor decking. Will be back.

Awesome

dave

January 29th, 2020

Loved the location the gardens the home and the outdoor decking. Will be back.

Great Place to Rest

GraemeW

November 21st, 2019

What a lovely place to stay. An enjoyable stroll into the village. Nicely appointed and extremely clean. Really enjoyed the tranquility of the outside spaces and wonderful tree canopy with the birds. Having to pick up the key during office hours is a pain and restricts being able to utilize the day effectively. Surely a lock box would work!! Would certainly recommend to others and return.

Beautiful Bright

Debra62

November 11th, 2019

We recently spent 10 nights in the Rail Trail Cottage and it was just perfect! So peaceful and beautiful gardens to sit out and relax in. Waking to birdsong and walking the rail trail into town. The cottage was so comfortable, clean, gorgeous setting and everything we needed for a lovely holiday . We will definitely be going back.....we didn't want to leave!

Comfortable and clean

Robyn

October 13th, 2019

Very comfortable, cosy and clean home. Great outdoor areas to enjoy lovey gardens and birdlife. Great location with rear access to rail trail. Exceptional!

Lovely little cottage!

Kim

September 29th, 2019

Lovely place to stay. Easy stroll into Bright. Well appointed and extremely clean. No key for the bike shed sadly and very thin walls to outside from bedrooms (and I'm being very picky!) but otherwise all as advertised. Dog friendly was an absolute bonus. Would recommend to anyone.

Great value

Oscar

January 11th, 2019

Great Cottage,Beautiful Gardens & walking distance to Bright

Tranquil magnificent private gardens!

Steveboy

December 21st, 2018

Just so impressed with such a well appointed modern classy functional relaxing getaway even better than we imagined! Relaxed in such a charming cottage indeed! Seriously impressed will definitely be back!

Beautiful gardens

Andrea

April 30th, 2018

I booked this for my husband myself and our new 6 month golden retriever and our adult daughter ended up coming too.it was so homely , clean & tidy .Loved the open fire we had that on at night and lovely backyard plenty of room to sit outside and bike path -walking track out the back .Our golden retriever puppy loves the spacious backyard .We will be back.