4 Anderson – In the heart of Bright!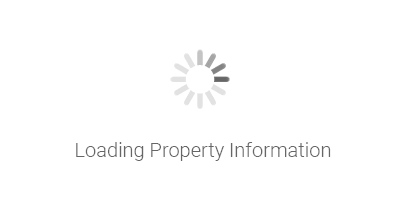 About
Located right in the centre of town, this property boasts an unassuming exterior which does little to prepare you for the stunning interior
BEDROOMS:
Bedroom 1: King size bed, large ensuite, double basin vanity and bath/spa, panel heater
Bedroom 2: Queen size bed, panel heater
Bedroom 3: 1 x Double/single bunk combination plus 1 x single bunks (sleeps 5 in total), panel heater
MAIN BATHROOM
Shower, toilet, vanity and combined laundry.
Newly renovated and styled throughout with deep colours and stylish fittings, this property is all at once sleek, spacious, modern and cosy. Despite its ultimate location on one of the main streets of this bustling little town, the house itself remains a quiet and peaceful private retreat with off street parking and a private yard.
Thoughtfully laid out, this beautifully designed house offers a spacious open-plan kitchen/living/dining area. Two bedrooms at the front of the house with the third bedroom at the rear of the house.
There is wheelchair access to this property
There is no WiFi at this property
Property is not pet Friendly *
Bunk Beds:
Please note: Due to OH&S and the safety of our cleaning staff, all top bunks at the property won't be made up on arrival, the appropriate linen will be left folded up at the end of the bed
Cleaning Policy
For any cleaning issues, we ask that you report any concern with 24hrs of arrival to the office.
Our office hours are Monday to Friday 9am to 5pm.
For weekends, please report any issues to our afterhours mobile 0419 846 586 with 24hrs of arrival.
We will require photo evidence to support any claim.
Read more
AMENITIES
Air Conditioning Reverse Cycle
Bath Tub
BBQ
Child Friendly
Clothes Dryer
Covered Outdoor Area
Dishwasher
DVD Player
Electric Blanket
Furniture Outdoor
Ground Floor
Kettle
Laundry
Linen
Microwave Oven
No Smoking Rooms
Oven
Pantry Basics
Parking
Porch/Deck
Refrigerator
Sound System
Spa Bath
Television
Toaster
Washing Machine
Wheelchair Access
Type
Location
4 Anderson Street, Bright VIC 3741
Map View
Reviews
Excellent position and a lovely house.

Barbara Sanger

April 20th, 2023

House was spotless when we arrived. The rooms were large and was an excellent choice for our family of 7. The kitchen was well stocked with all necessary equipment. Would definitely stay again.

Best location in town

Brad

May 10th, 2021

Amazing property in THE PERFECT LOCATION.... didnt use the car once we parked it at the property.. walk to everything at your doorstep! Can't fault this one... the house is brilliant!

Perfect location

May 8th, 2021

Great location close to everything. House was very spacious, had everything for a very comfortable stay. Very clean and quiet considering we were in the Main Street

4 Anderson

Greg

April 18th, 2021

Great position right in the middle of town , a bit of car noise in the morning but great value , very clean and comfortable.

Great location

JennyH

February 21st, 2021

Their house was extremely well appointed. It was also accessible to get inside, but unfortunately the house is not really accessible as there is no bars to hold onto in the shower or near the toilet.

Fantastic clean place

Sue

November 15th, 2020

Had a wonderful stay , the house was fantastic very clean and close to all the shops and restaurants , no need for your car .

Lovely Location

Laura

October 25th, 2020

This is a great location. Close to the trail and town centre. What we found disappointing was the cleanliness and amount of pet hair inside the premises. It was on all surfaces, including furniture, carpets, couch and our clothing. May be a problem for those with allergies. Overall, loved the convenient location.

Great location! Great place to stay!

Kate

June 8th, 2020

A perfect stay for a long weekend. Facilities are excellent - clean, modern and warm! Beds are comfy and the shower is perfect! Highly recommended!

Great house

Karen

May 7th, 2019

Lovely little house right in the heart of Bright Park your car and walk everywhere as it's right at the door literally. It's very clean and has everything you need although the Lounge suite looks more comfortable than it actually is and master bed is awful but I think it's personal preference as guests in other bedrooms loved their beds. I think it also definitely needs free wifi for the price you pay a night.

Great location, wheelchair friendly

Great location

November 27th, 2018

Great location in the heart of Bright, no need to move the car! House was clean and beds comfy, but it lacked any comforts, no wifi, no games for kids, no welcome pack (which would be nice at the price). House echoes a lot too, due to a lack of soft furnishings. A little noisy in the street in the mornings, but we were up anyway. I will be rebooking the house in future as it is wheelchair friendly, although no bars in the shower. Bright escapes were very easy to deal with and very friendly.

Beautifully presented - Perfect location!

Mick

March 21st, 2018

The house is beautifully presented with every convenience, two bathrooms, plenty of beds and the best location in Bright, right in the main street.